This is our user Adjustable Livewell Timer: MADE TO USE IN ANY BOAT: This Automatic Livewell Timer switch and Livewell Timer Module turns the livewell baitwell pump in your boat on and off. How are we different? Patented Technology having 3 adjustable time settings. All other competitor models have only one adjustable time setting for OFF time.
In addition to having 3 time settings, OUR Device also measures your battery and turns itself off if the battery goes low (for mooring / docking your boat or running overnight). 5Amp solid state design able to run up to one 1100gph pump (see our list of pumps). Designed for 12 volt lead acid (Car/Marine) batteries and made to
SET IT AND FORGET IT: ALSO 2 YEAR WARRANTY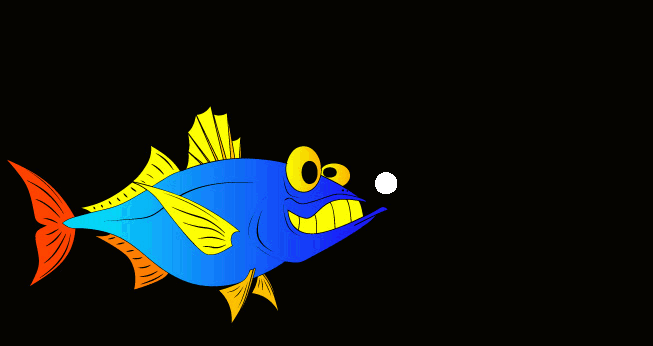 Our Alternator (Boat) Starting Battery Model has adjustable times of: ON time of 2 minutes to 6 minutes, OFF time of 2 minutes to 30 minutes, and Auto shutoff of 2 hours to 12 hours, and Battery Save mode after 2.5 hours after last charge.
NO Alternator (Smaller Boat) Deep Cycle Battery Model has ON time 30 seconds to 5 minutes, and OFF time of 1 minute to 15 minutes, and Auto shutoff of 2 hours to 12 hours, and Battery Save mode after 10.0 hours after last charge.

Before you buy, Please read the installation instructions and device operation pages so you know how the product operates and what to expect. All sales are final. Warranty issues will be handled by replacing the product, not reimbursing your money. We can not accept returns for damaged product due to improper installation or improper use (not using in line fuse or using timer to drive load grater than 5 Amps). Please be an informed customer, We are a small business and pride ourself's on providing the best product at the lowest cost and for this reason, can not accept returns because you didn't read the installation and operation instructions. Upon ordering, you will be transferred to PayPal for a guaranteed secure and safe purchase. "We never see or have access to your credit account information - Only Pay Pal Does!"
Thank You!


Starting Battery Timer
Price $45
KAYAK Livewell Timer
Price $50
Deep Cycle / No Alternator
Price $50
Stratos Replacement Timer
Price $80
Special Leaf Mulcher
Price $90
HERE'S WHAT YOU GET: [One timer, One adjustment tool, printed installation and printed operation instructions]
(internet orders are shipped in a bubble mailer without plastic retail "clam" package because it doesn't fit
in the mailer and your going to throw out the plastic packaging anyway!)
PATENT 7611130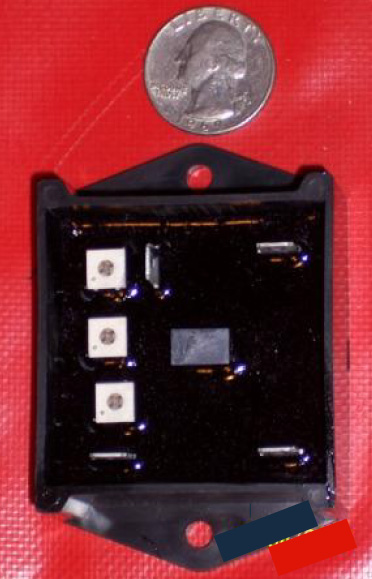 COOL LINKS:













CHECK THIS OUT, Nice catch, This Looks like Loads of fun, One of our customers uses a timer in his Kayak Baitwell,
These are some nice Yellow Tail: We are now working to make this a new product offering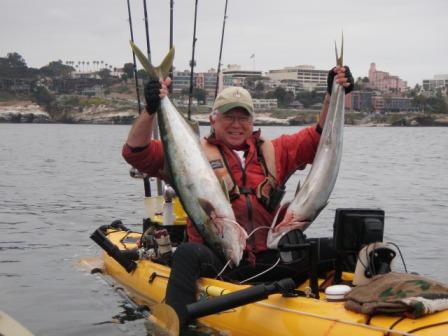 Here's another one of our Happy Customers with a Walleye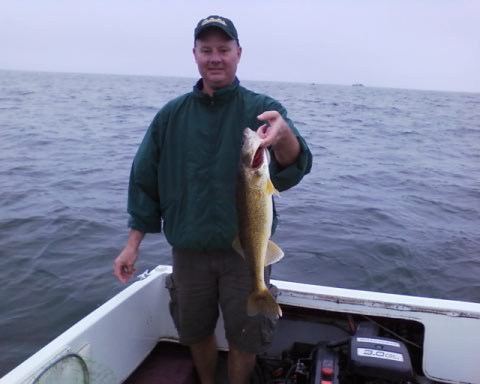 Who is this Guy?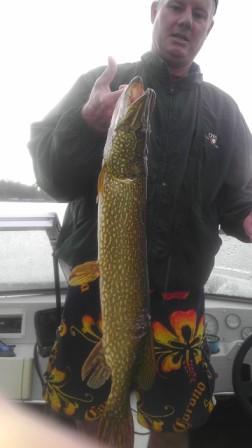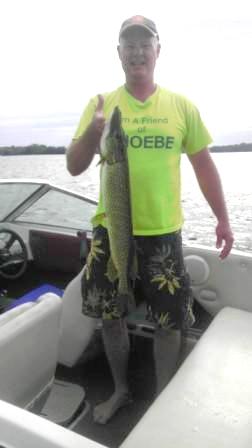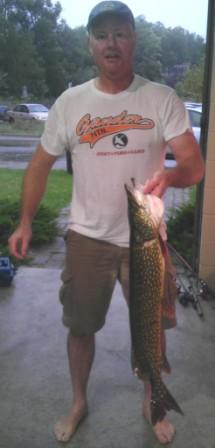 Another Nice Northern!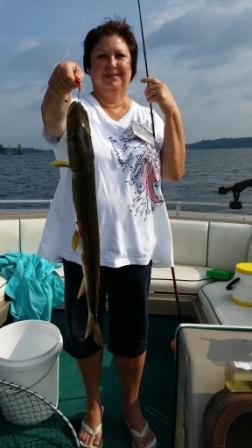 Largemouth Bass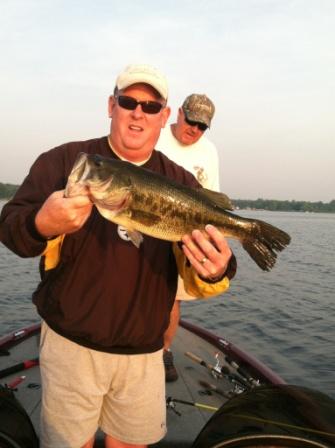 Tiger Muskie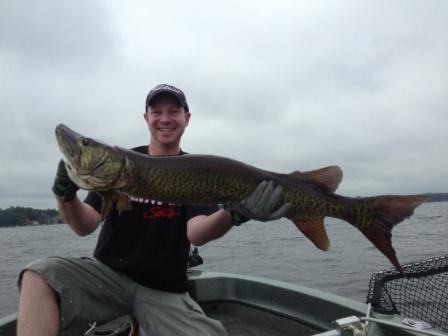 Large Mouth Bass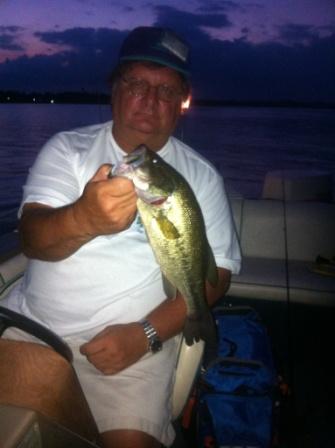 TESTIMONIALS:
Jeff,

I got the timer installed mid-august. Since then I've fished in 2 tournaments, and 3 times out on my own. The timer worked as you "advertised". I started with a 5min/15min on-off cycle. Decided to bump it to 5/10. Had several bass make it 7 hrs each tournament!! We even timed the "power saving mode" and motor start cycle. Again all worked fine. We hope to get out on our own a couple more times before it's time to put it away for winter. I'd like to thank you again for considering our boat, and sending us your timer. Any questions you have for me, please send them. I'll be glad to help.

- Mark Strom Woodridge, Illinois
Jeff,

Had the boat out on Saturday. The timer worked exactly as described. Turned the manual switch on and the aerator pump ran for 5 min., turned off for about 15-20 min. then cycled on for five, off for 15-20. We had too many people in the boat and I was too busy changing bait for everyone to play with the adjustments too much. (great day of walleye fishing) I did not have time to accurately measure the on/off cycles, the above are approximate. It certainly was working though.

I hope to get out a few more times this fall with less people in the boat and play with the time adjustments a little bit and maybe keep track of the cycle times, for curiosity sake.

It is nice to be able to turn the pump on and then forget about it the entire time out fishing. That is the exact type of timer product I was looking for.

Will forward more feedback after the boat goes out again.

Thanks,
Byron Davyduke Saskatoon, Canada
Jeff,

Just letting you know that I did install your livewell time in my boat(Crestliner 1750 Sport Angler) ,very straight forward installation for the average handy man, I did test it out my last fishing trip of the season and worked awesome, this is exactly what I was looking for! As said, that was my last fishing trip this year as my boat is in storage for the winter months. I plan on doing a few tournaments next spring where I'm sure your product will become a great addition and asset for me or any other angler wishing to add such a feature to their livewell. I will let you know how it performs for me throughout next years fishing travels.

Thanks again for the great product!

Gerry Quintal Alberta, Canada
Hello Jeff

I just got back from my trip to Northern Ontario and had a good chance to really test your timer. Had my minnows in one of the live wells for 21 days and not lost one minnow. I had set the timer for 2 min. on 30 min. off. Reset the timer every 12 hours. It also kept my walleyes and whitefish going with the same setting for a few hours. One night I had 4 walleyes in the well over night and they where still chipper in the morning. The 5 min. on to fill the well is just fine even for 2 wells like in my boat. The timer made a big splash at the fishing camp and I will send your web site to some of my friends there, if it is OK with you. The settings I use are just fine for my use. Boats with bigger wells and longer holding times will need different timings. Your timer will be able to accommodate them as well. I new your timer was the "Cat's Meow".

Regards,
Peter Suess Ontario, Canada
Jeff,
Just spent a week fishing, average 6 hours a day on the water, and the timer worked perfect, I used your settings, average boat motor off one hour to one and a half.
No problems with Battery drain.
Jerry Strop Hastings, Minnesota
Jeff -
Just thought I'd drop a quick email - install went great. As I mentioned everything else was already in place so it was just a matter of adding the timer. 30 minutes tops. Hit several lakes up in the arrowhead region two weekends ago - timer worked as advertised. Still fine tuning the "on" and "off" time(s) but that is as simple as having the time to monitor and make adjustments - certainly not a complaint. All in all did not lose any fish and/or bait during the entire trip. Thanks for your quick shipment of the timer - I appreciate it.
PT Eagan, Minnesota